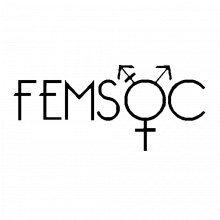 Presidents Message
FemSoc is one of the only political societies of LUMS, fighting against oppression within and outside of campus in all its horrid, dehumanizing forms. We believe in creating spaces, especially for gender and sexual minorities, to express and resist, find comfort and refuge, and nourish and use our rage and empathy in equal amounts. We will be there to learn and unlearn with you, to join your battle cries and protest inequalities within and outside our bubbles, as well as offer you a community to fall back on when the fight gets exhausting. Be it through informal internal discussions where we educate ourselves together; through safe spaces where Womxn, Men, and Non-binary folk alike find healing and catharsis; or larger circles where women - not just feminists - of LUMS come together in solidarity, FemSoc is going to listen to you, support you and work with you in our collective struggle towards a more inclusive world.
Marha Fathma
President, FemSoc
2020-21
Our Vision
A society at LUMS concerned with fighting the patriarchy, engaging in student politics and making the campus safer for all genders & sexualities.
Our Mission
The society seeks to deconstruct the conventional gender roles through events including but not limited to interactive discussions and workshops.
Our Core Values
Feminism
Tolerance
Empathy
Equity
Intersectionality
Love
Our Objectives
To fight and resist against oppression and harassment within and outside of campus in all its forms.
To engage in feminist student politics, create discourse, spread awareness and take action against gendered issues on campus.
To make the campus safer for all genders & sexualities.
To give gender and sexual minorities a safe space and outlet to express themselves.
To create a more inclusive, tolerant and empathetic community on campus and beyond.
To address and resist heteronormative patriarchal gender roles.
Email: femsoc@lums.edu.pk
Address: LUMS, DHA, Lahore Cantt 54792, Lahore, Pakistan