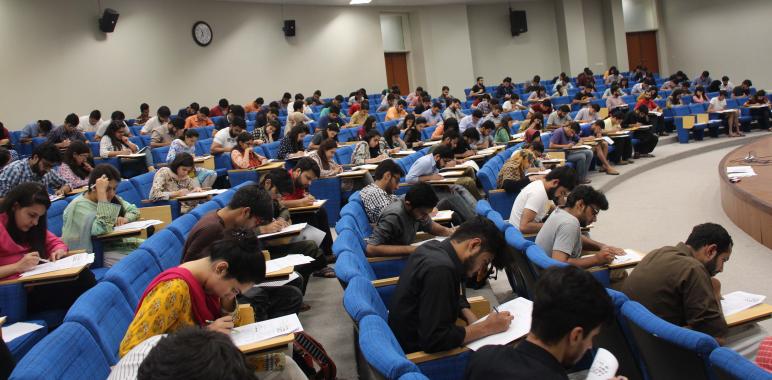 TRG conducted its campus drive at Lahore University of Management Sciences (LUMS) on Saturday, May 6, 2017. Mr. Atif Riaz, Software Analyst Engineer at TRG started the session with a brief introduction of the company and the team members. He elaborated that IBEX-Global is a part of the TRG group of companies. He added that TRG Pakistan started its operations in 2001 and later on IBEX Global-Pakistan was established in 2013. He further said that the company's vision is to provide reliable, consistent, and predictable performances. He also shared the corporate values that are being practiced by the organisation such as, integrity, commitment, respect and transparency. Moreover, he also told the audience that the company's mission is to build the industry's most dynamic team of customer services and marketing.
Later, Mr. Abdullah, Senior Development Manager at IBEX Global Pakistan took the stage and explained the different career paths, including, web development, quality assurance, graphics, infrastructure services and production to the eager participants. He further informed that the company's major shareholders are World Bank, EMP and AIG. In the end, he briefed the audience on several technologies that the organisation is using i.e, Net4.0, jquery, ASP.NET MVC and SQL Server.
The session concluded with an interactive question and answer session, followed by a written test.