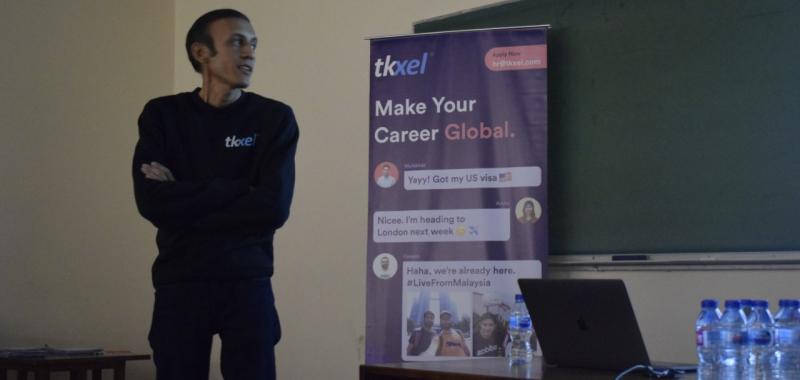 TkXel, a leading software development company located in Reston, Virginia, held a campus drive at LUMS on March 6, 2020. The session was led by Haseeb Khan, Co-founder Tkxel and Director – Innovation & Technology who gave an introduction of the company. "We are committed to developing innovative software solutions for leading enterprises in the world, helping them grow their businesses using latest technology solutions," said Mr. Khan. He also shared how he and a LUMS graduate, Umair Javed, Founder and CEO started the company in 2008.
"With over 100+ employees, Tkxel is a company that engineers software solutions. It comprises of a team of creative individuals with a strong mission coupled with the relevant experience to achieve success. With presence in US, UK, Australia and Pakistan, the foundation for TkXel's growth is the ability to work with customers to develop quality solutions on fast track using innovative ideas, strong creative concepts and professional management services. It provides solutions involving analytics, mobile, web and other components to companies across the globe. Tkxel has also worked with several fortune 500 enterprises, respectable SMBs and start-ups," he added.
Mr. Khan briefed students about the recruitment process at Tkxel and how they should go about it. The session ended with a Questions & Answers session followed by a written test.