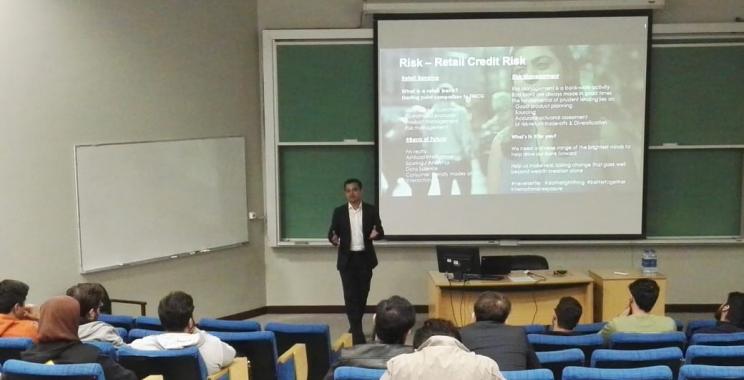 Standard Chartered Bank (Pakistan) Limited conducted campus drive for their "International Graduate and Internship Programmes 2019" on Wednesday, December 5, 2018 at Suleman Dawood School of Business (SDSB), Lahore University of Management Sciences (LUMS). Ms. Nadia Rana (Senior Talent Acquisition Specialist) started the session by giving a brief introduction of Bank. She told that they are operating in more than 60 markets globally, with around 86,000 employees working for them. It is among the top 100 largest companies listed on the London Stock Exchange. Moreover, she added that Standard Chartered has 1,026 branches worldwide, and interestingly, employees working with them belong to 125 different countries.

Mr. Syed Ali Mohsin, Director, Management Information and Forecasting then took the stage and told students about International Graduate Programme. The programme is immersive, collaborative and global, giving graduates every chance to set their chosen discipline in the context of the bigger picture and much more than they have signed up for. It is a 18-month programme, that consists of the following:
. International Induction
. Training Rotations
. Business Rotation

He further explained about Internship Programme, "Interns will be exposed to the inner workings of business to provide real work experience." He further told that the programme will be based in Karachi and consists of the following:
. Country Induction
. Internship Project
. Project Presentation and Evaluation
. Performance Review
. Conversion Offer

The session concluded with an interactive question and answer session.