Tuesday, December 5, 2017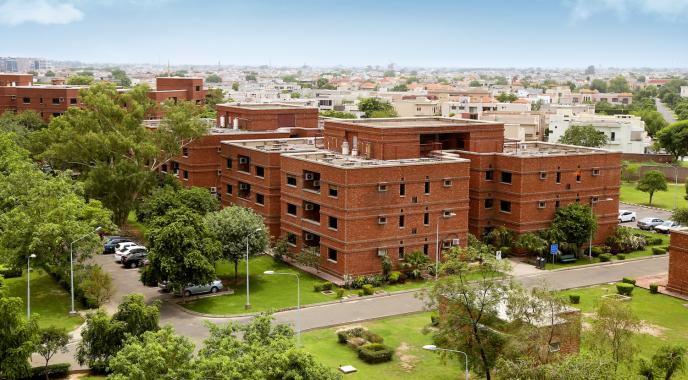 We are pleased to announce that six students from the undergraduate programme have qualified for an exchange semester with the FH Joanneum University (FHJ), Austria under the LUMS-FHJ Student Exchange Programme. This programme offers an opportunity to study at the FHJ in Graz, Austria for the Fall Semester 2018-19 (September 2018 - January 2019) or the Spring Semester 2018-19 (February 2019 - June 2019).

The Office of Student Affairs (OSA), LUMS executed the selection process, and all applications were carefully assessed on the basis of a written statement of purpose and a one-on-one discussion with students shortlisted for interviews by an assigned panel that consisted of Professor Yasser Hashmi (Dean, Student Affairs), Professor Hassan Javid, (Faculty, Mushtaq Ahmad Gurmani School of Humanities and Social Sciences), Professor Muhammad Ghufran Ahmed (Faculty, Suleman Dawood School of Business) and Mazhar Mohsin Chinoy (Director, OSA).

This year the selected students for this programme are:

| Name | Majour |
| --- | --- |
| Shariq Akhund | Accounting and Finance |
| Syed Ali Rehan Jaffery | Economics |
| Harris Jamil | Management Sciences |
| Farzan Saeed Khan | Accounting and Finance |
| Nawal Zahra | Anthropology and Sociology |
| Semal Farid | Economics |

These students will apply to avail the Ernst Mach Grant, offered by the Austrian Ministry of Science and Research that enables full funding for exchange students from non-European countries to study in a full time programme at an Austrian University of Applied Sciences (Fachhochschule) for five months. The grant is most generous and provides for all living and travel costs. In the seven years since the inception of this exchange programme, around forty-four students from LUMS have qualified for the prestigious Ernst Mach Grant to study at FHJ.