Wednesday, February 19, 2020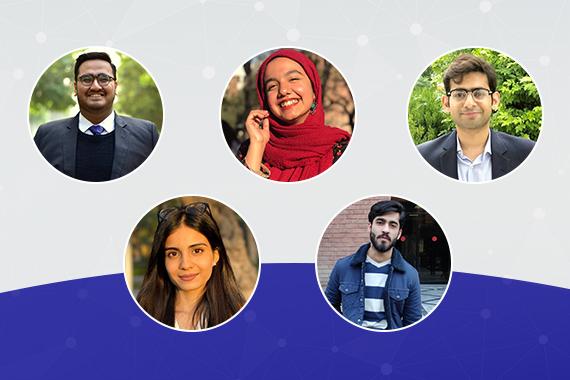 Six bright undergraduate students from LUMS have been nominated for an exchange semester with FH Joanneum University (FHJ), Austria, under the LUMS-FHJ Student Exchange Programme. The programme offers an opportunity to study at the University in Graz, Austria for the Fall Semester (2020-21) and/or the Spring Semester 2021.
The selection process was executed by the Office of International Affairs and all applications were carefully evaluated on the basis of a written statement of purpose, academic standing, proven leadership qualities and one-on-one discussions with students shortlisted for interviews by an assigned panel. The panel consisted of Dr. Waqar Zaidi, Director Office of International Affairs, Dr. Saba Pirzadeh, Assistant Professor, Mushtaq Ahmad Gurmani School of Humanities and Social Sciences (MGSHSS), Dr. Aun Rizvi, Assistant Professor, Suleman Dawood School of Business, Mr. Yasser Hashmi, Assistant Professor, MGSHSS and Mr. Mazhar Mohsin Chinoy, Director Student Support Services.
This year the selected students for this programme are Muhammad Umar Abuzar, Amna Ejaz Ahmad, Haider Ghani Jafari, Maheen Salman and Ushna Khan, from MGSHSS and Amar Lal from the Shaikh Ahmad Hassan School of Law.
These students will now apply to avail the Ernst Mach Grant, offered by the Austrian Ministry of Science and Research that enables full funding for exchange students from non-European countries to study in a full time programme at an Austrian University of Applied Sciences (Fachhochschule) for five months. The grant also provides for all living and travel costs. In the eight years since the inception of this exchange programme, 46 students from LUMS have qualified for the prestigious Ernst Mach Grant to study at FHJ.