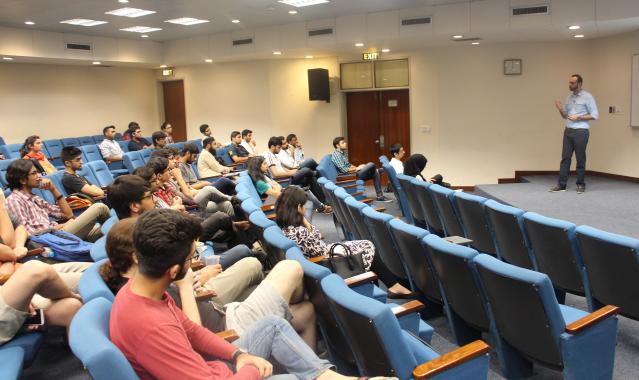 SIR Consultants conducted an information session on ''The Actuarial Profession'' at Lahore University of Management Sciences (LUMS) on May 8, 2017. Mr. Qadeeruddin Ahmed, Associate of the Society of Actuaries (ASA) Senior Consultant and a LUMS Alumni, started the session with a brief introduction about the company and his team members.
He highlighted the advantages of pursuing an actuarial profession, which from his experience has been a good career path. Later he invited Mr. Asad Vallani, ASA Manager who briefed the students on the skill set required to be successful in the profession. Moreover, he stated that actuaries mostly work in consulting firms, insurance companies and also as non–traditional employers.
The session concluded with an interactive question and answer session.