Thursday, October 24, 2019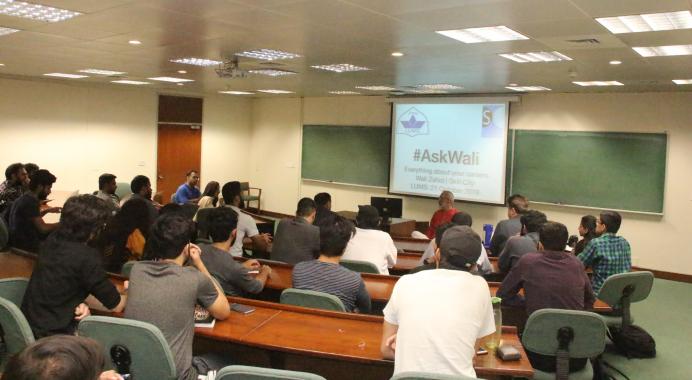 The Career Services Office at LUMS hosted an interactive discussion with Wali Zahid, CEO SkillCity, and a corporate trainer, on Monday, October 21, 2019. Mr. Zahid, conducted an engaging session and gave attendees a holistic overview of the dynamics of the local and international job markets.

He commenced the session by introducing himself. Mr. Zahid is considered an authority on workplace effectiveness. He frequently travels in the South Asia and GCC regions to train and coach senior executives who are willing to make a difference in their and other people's lives. Over 23 years, he has trained thousands of business leaders from Fortune-500 companies.

Mr. Zahid encouraged attendees to ask questions, and welcomed their queries about career paths and job markets. Students were curious and asked a variety of questions regarding key skills needed for interviews - including the key challenges job seekers face, most progressive career paths, important hiring attributes, relevance of online courses and freelancing. Mr. Zahid addressed all the concerns and shared valuable tips regarding how to succeed in today's challenging job market.

The session concluded with Mr. Zahid answering individual student questions.