Wednesday, March 13, 2019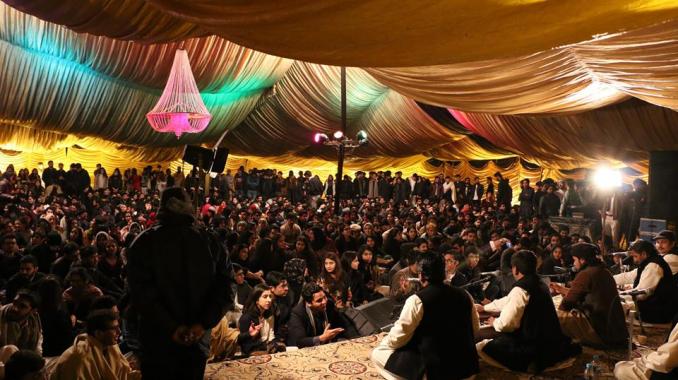 Qawali is one of the most popular forms of expressions in the sub-continent. The LUMS Annual Qawali night is essentially the heart and soul of life at LUMS and is eagerly awaited every year. This year also saw a full house at Qawali night.
Qawali night is organised by the LUMS Literary Society (LLS), a student society focused on preserving literature and other creative works in Urdu. The presence of notable Qawals at the event has played a huge part in making Qawali Night the kind of grand event it is. This year it was Muhammad Khalid Hussain with Hamnava, who transformed the night into a spirited affair with their riveting performance. The artists were exuberant as they interacted with the audience who were having a magical time as the swooned to the music and kalaam.
The event was organised LLS president, Umar Habib, conveners Hamza Madni and Irtaza Haider along with the diligent Executive Committee members including Adeel, Hammad Shah and Hamza Jawed. Apart from them, the dedicated directorates and team members of LLS equally contributed and made efforts to make this event successful and enjoyable for the LUMS community.