Wednesday, April 24, 2019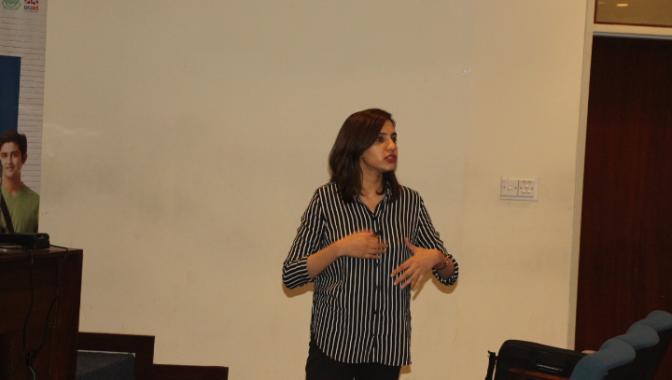 Punjab Skills Development Fund (PSDF) conducted its campus drive for its Summer Internship Programme 2019 at LUMS on Monday, April 22. Saman Masood, Lead Talent Acquisition & Employer Branding, started the session by giving a brief introduction of the company and its representatives to the audience.
She told that PSDF started its operations in 2011 from the poorest districts in the South of Punjab and now the geographic reach has expanded to the whole of Punjab. PSDF aims to provide quality skills and vocational training opportunities to the poor and vulnerable populations of all the 36 districts of Punjab in order to improve livelihood prospects for them. Since its establishment, PSDF has trained 300,000 youth in over 250 trades and works across private and public sectors. Over the next 5 years, they will be training more youth across Punjab that they hope will be employed in Pakistan and abroad.
Ms. Masood further discussed the Summer Internship Programme that PSDF is offering and told attendees that they have project based internships in the following departments:
Marketing and Communication
Monitoring and Evaluation
Programme Development
Business Development and Partnerships
The selection process, she explained, starts with the submission of a Resume and Personal Statement, followed by Interviews and ends with Offers being given to shortlisted candidates. The session concluded with Ms. Masood taking questions from students.