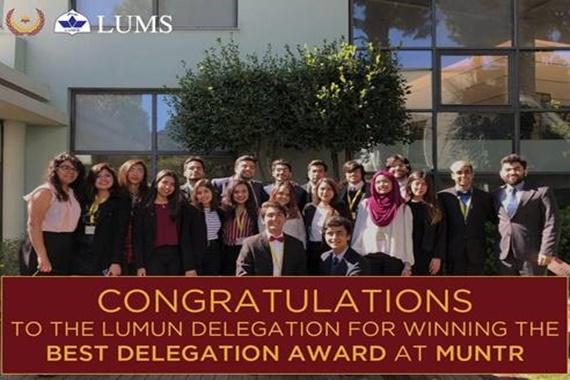 The LUMS Model United Nations Society (LUMUN) attended the annual Model United Nations Turkey (MUNTR) Conference in Antalya, Turkey from March 2-6, successfully winning the best delegation award.
MUNTR is a conference organised by the Model United Nations Association (MUNA) Turkey and accommodates more than 600 participants each year from all around the world. The theme for this year's MUNTR was, 'Leaving No One Behind.'
The delegation from LUMS consisted of 20 members, 18 of whom expertly secured diplomacy awards, which led them to eventually get the honour of winning the Best Delegation Award. The delegation was also accompanied by the Secretary-General of LUMUN, Nikhat Fatima, who took part as a Committee Director.
With an unprecedented award tally at the conference the largest team from LUMUN to MUNTR has made the University and country very proud.