Monday, November 18, 2019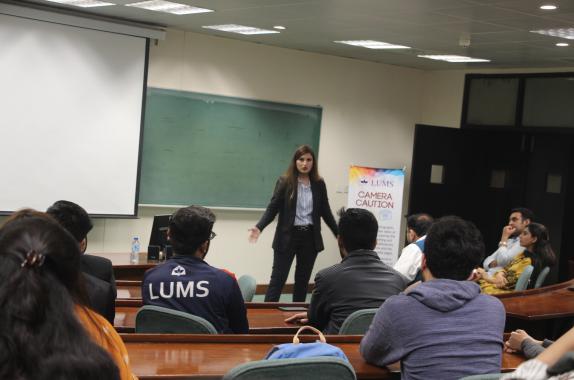 The LUMS Career Services Office organised a session on 'Personal Branding and Employability Skills' on November 14, 2019. The talk was conducted by Asmara Nomani, Regional Director HR Pakistan and Afghanistan, The Coca-Cola Company.

Ms. Nomani commenced the session by introducing herself, and shared an overview of her 20 year career as an HR professional. She highlighted the importance of personal branding, and advised students acquire transferable skills as employers prefer to hire candidates that can add value to the company.

She also talked to the audience about identifying their purpose and goals in life, and the importance of balancing emotions. She went on to share that there are no shortcuts for employability; individuals must build their own skills and be unique. She highlighted that the two prerequisites for employability are skillset and hard work.
The session concluded with a lively question and answer session, where students participated enthusiastically and clarified their queries.