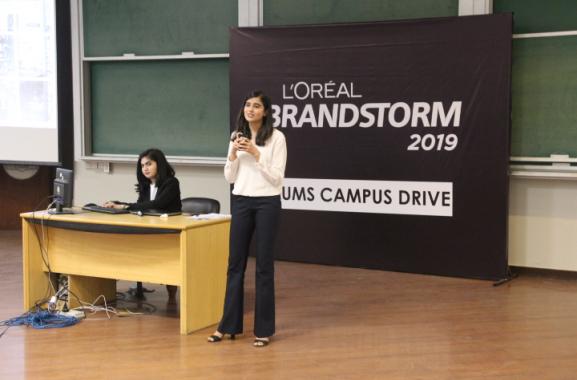 L'Oréal recently conducted a campus drive for its Brandstorm idea and lateral positions. Samrah Anis, Junior Human Resources Manager and LUMS graduate, briefed the graduates about the company. She narrated the history of the brand and said that it was founded in the year 1909, by Eugene Schueller, a French chemist, who developed an innovative hair colour formula. She shared that today, the L'Oréal Group is the world's largest cosmetics and beauty company headquartered in Paris, France.
Ms. Anis elaborated on the details of the Brandstorm idea and said that it is the only way to apply for L'Oréal's Pepiniere & Summer Internship Programmes.
Farhan Syed, E-Commerce Manager and LUMS graduate shared his experience of working at the company. He talked about the culture of the company and how it practices respect for everyone and provides autonomy to make decisions for the betterment of the business.
The presentation ended with an interactive Question and Answer session followed by coffee chats