Tuesday, February 11, 2020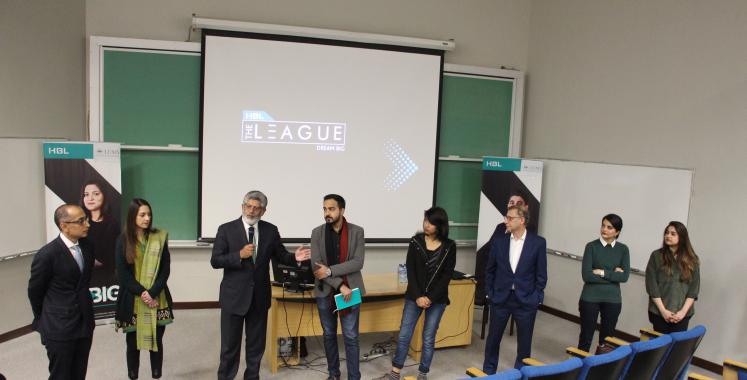 Habib Bank Limited (HBL) held their Campus Drive 2020 on Thursday, February 6, 2020 at LUMS.
Sarah Beg, Talent Acquisition started the session by listing some important facts about HBL and its history. A short snippet about what HBL does and the type of people they want to hire was shown. Ms. Beg then spoke about the Management Trainee programme, discussed how students can get into the programme and some important dates.
Sagheer Mufti, COO at HBL, shared his work experience at the bank and told the audience that HBL is one of the largest financial institution in Pakistan.
He then invited Abrar Ahmed Mir, Chief Innovation & Financial Inclusion Officer at HBL who discussed the growth they have seen over the last 20 years. He also discussed future initiatives and collaborations with the Government of Punjab.

Jamal Nasir, Chief Human Resources Officer, HBL also shared his working experiences and what the Management Trainee programme can offer to students of LUMS. He guided and encouraged the young students present.
HBL was the first commercial bank to be established in Pakistan in 1947 and over the years, has grown its branch network to over 1,700 branches and +2,100 ATMs globally, serving 14 million customers and clients.
The session ended with an interactive Questions and Answers session.