Wednesday, March 27, 2019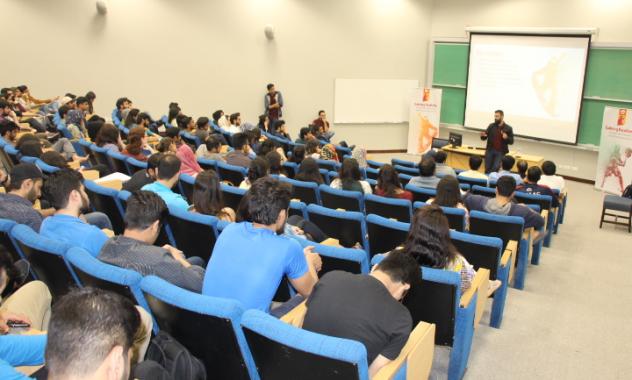 English Biscuit Manufacturers (EBM) conducted their recruitment drive for its Management Trainee and Internship Programme 2019 at LUMS on March 25, 2019. Muhammad Farhan Bashir, Assistant Manager HR, started the session by giving a brief introduction to the company. EBM has over 50 years of Baking Artistry experience and is the market leader in the biscuit industry with over 51% market share and Annual Sales Turnover of USD 350 Million. EBM has a global presence across USA, UK, Middle East, Canada and the region of Africa.
Then Abdul Mueed Chaudhry, Senior Manager Procurement, Rais Ur Rehman, Senior Manager Sales and Mr. Saadi Mansuri, Category Manager, took the stage one by one and shared their experiences of working in EBM. They expressed that it is one of the best places to work in Pakistan because of their culture, respect for everyone and the autonomy provided to make decisions. They further discussed the core values of EBM which are; Leadership, Vitality, Humanity and Innovation.
Then, Ayesha Saleem, Senior Manager HR, further explained the selection process. It consisted of the following steps:
1. Recruitment Drive and Test
2. Assessment Center (1st and 2nd week of April'19)
3. Final Interviews (4th week of April'19)
4. Final Selection and Offer (1st week of May'19)
5. Joining (1st week of July'19)
The presentation concluded with an interactive question and answer session followed by an online test.