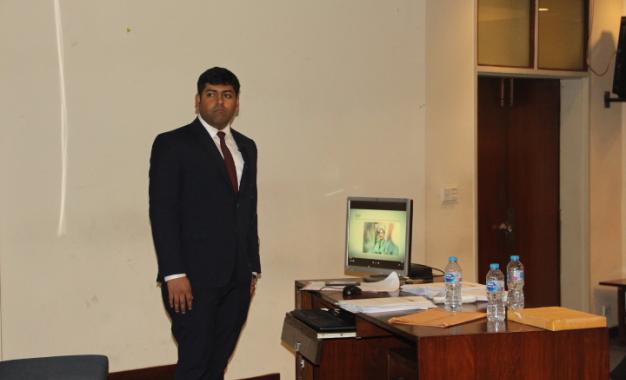 Syed Muhammad Moosa Abidi, Recruitment – Up Country, Human Resource Department at the Bank Al Habib started the recruitment drive with a brief introduction of the Bank and the team members. He stated that Bank's vision is to be a trusted bank, which is convenient for customers and to make banking safe, simple and pleasant.
He shared the history of the Bank and said that it was incorporated as a Public Limited Company in October 1991 and started banking operations in 1992. "Dawood Habib Group, the sponsor of Bank AL Habib Limited, has a long track record in banking, which dates back to the 1920s. It was among the founder members of Habib Bank Limited which played a major role in meeting the financial and banking needs of Pakistan, and was nationalised along with other Banks in Pakistan in 1974," he said.
Explaining the core values of the Bank, he said that the Bank practices respect for people, developing trust, service to customers, simplicity, a culture of ownership, communication and cooperation.
Mr. Abidi shared details about the Management Trainee Programme including the training information, the package and the perks and benefits being offered to the selected candidates. He also explained the recruitment process.
The session concluded with an interactive Questions & Answers session followed by a written test.