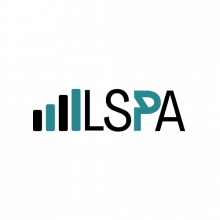 Presidents Message
Our society is facing an era of change and new challenges, many of them difficult because of the global crisis. Thus, we need to keep pushing boundaries further.
I would like to mention that as a President of LSPA, and in representation of all members, we will undertake new improvements in the Society. Opportunities that will provide exposure to a variety of networking events to better prepare the members for the professional environment. To meet this objective, we will continue to hold general meetings, office hours, Meet the Firms, mock interviews, social responsibility activities, vast opportunities for community service, and an awards banquet.
Most importantly, these events allow members to challenge themselves to attain skills, like communication and networking, that are strengthened with practice and that will benefit them in their future careers.
Finally, it is our mission to organize the best conference possible, with the best possible participatory program, as well as with academic and practical content, in LUMS where apart from a stimulating corporate environment, we will benefit from the best climate in the world and a most unique business landscape.
Syed Irtaza Ali,
President | LSPA
2020-21
Our Vision
"To give Accountancy a strong social dimension in an academic and vocational setting, whilst inducing professionalism into budding accountants"


Our Core Values
Teamwork: We value the sense of teamwork and collaboration in our society.
Quality: Special emphasis is put on the quality of work being done.
Innovation: We appreciate the creativity brought about by the members.
Responsibility: We expect the completion of tasks being delegated with utmost responsibility.
Trust: The sense of trust forms the base of our society.
People: We value our people and encourage them to exhibit their true potential as they form the major part of our clan.
Objectives
To act as a facilitator and as a connecting platform with experienced Alumni who can offer valuable insights derived from their individual experiences in the professional accounting world.
With a framework aligned with the vision of SDSB's, the student-run society aims at providing a premium quality experience to broaden the exposure of students in terms of knowledge and practicality.
To provide its members with eclectic opportunities for maturing in key areas of Accounting; both academically and professionally.
To create a culture of teamwork and synergy to enable the production of a combined effect in a task which is an output of intelligent thinking.
To create a competitive environment by holding competitions and inviting pupils from outside of LUMS to become a part of our events.
To promote the society's members by holding internships.
To accept every member as a part of the clan without any discrimination.
To hold regular meetings where the members of the society can present their ideas with ease and confidence.

Contact Us
Email Address: lspa@lums.edu.pk
Address: LUMS, DHA, Lahore Cantt 54792, Lahore, Pakistan