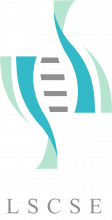 Presidents Message
The LUMS Society of Chemical Sciences & Engineering works to promote the advancement of chemical sciences, engineering, and emerging technologies to facilitate the global narrative of scientific discovery, development, and sustainability. We aim to bridge the divide between capable inquisitive young minds and flourishing opportunities to cultivate and inspire a culture of impactful research and innovative critical thinking at both a national and international level. We look forward to facilitating and empowering youth potential in realizing cutting edge ideas and unique initiatives in the effort of shaping a more positively advanced and permanently sustainable world embodying the principles of transparency, teamwork, and communication in the name of mutual benefit and growth.
Zainab Imran,
President | LSCSE
2020-21
Our Vision
Using the fundamental knowledge of Chemical Sciences and Engineering to spread awareness regarding scientific developments, technological innovations, and environmental concerns, whilst promoting a culture of research and critical thinking at both a national and international level. To make the learning of Chemical Sciences and Engineering more creative, providing a platform to cultivate and enable keen students and researchers to think outside the box for the benefit of the society at large.
Our Mission
The mission of the LUMS Society of Chemical Sciences & Engineering (LSCSE) is: -
To organize popular lectures and seminars which will provide a platform for university students to engage in a valuable exchange of thoughts and ideas, witness practical demonstrations of emerging concepts, and partake in one-on-one conversation with accomplished faculty members, academia, and relevant industry professionals.
To apprise students of current global affairs and encourage them to participate in different events related to chemical sciences and engineering.
To hold competitions within and outside LUMS in order to incite a passion for chemical and other natural science disciplines.
To promote a culture of sustainability and environmental responsibility.
To synthesize and publish the research conducted by students and researchers at LUMS as well as its affiliates in a collected and organized database.
To add value to the community through the society's social responsibility initiatives.
To maintain all local and international linkages, chapters, and affiliations with sovereign entities and institutions.
Our Core Values
Dedication: Commitment to passionately fulfilling the vision and mission of the Society.
Merit: Recognition and reward based on individual and team efforts and hard work.
Innovation: Adding positive value to Society, institution, and community initiatives.
Teamwork: Mutual cooperation for the benefit of the Society, institution, and community at large.
Creativity: Cultivating original ideas and outside-of-the-box thinking to advance the mission of the Society.
Respect: Tolerance, acceptance of diversity, firm ethics, unwavering integrity, and openness to change.

Contact Us
Email Address: lscse@lums.edu.pk
Address: LUMS, DHA, Lahore Cantt 54792, Lahore, Pakistan