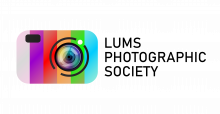 Presidents Message
Founded 12 years ago, LUMS Photographic Society takes pride in being the largest student run photography society in Pakistan. We are a group of passion-driven students, each with their individual, unique skill sets that come together for the same purpose: to promote the art of photography and deepen our understanding of it. To achieve this, we believe in continually innovating and exploring different avenues in the form of projects, events, exhibitions, workshops, and more. This is all the more relevant in the virtual setting we face this year due to the ongoing pandemic, and in light of this we aim to broaden our horizons and redefine the way we work.
Sarah Fasih Khawaja,
President | LUMS Photographic Society
2020-21
Our Vision
LUMS Photographic Society supports its members and the community at large by offering exhibitions, competitions, workshops, seminars, and social responsibility programs. Members share a passion for creating, appreciating and understanding all forms of photo-based media, providing a platform for artistic expression, dialogue and innovation in the photographic arts.
Our Mission
LUMS Photographic Society is a student-run society that celebrates the photographic arts, inspires creative development and provides opportunities to engage with the national and international photography community.
Our Core Values
Acceptance
Encouragement
Passion
Professionalism

Respect
Objectives
• Provide meeting places for club activities and round table discussions.
• Present topics for inspiration, education, motivation, and the artistry of photography.
• Provide educational workshops.
• Promote photographic competitions.
• Promote the club and its members through the public display of photography.
• Provide an outlet for the expression of creativity and the sharing of skills and experiences.
• Provide photographic instruction and mentoring.
• We strive to have fun with photography.
Contact Us
Facebook: https://www.facebook.com/lums.photographic.society/
Instagram: https://instagram.com/photolums?igshid=1dlzkj2infqoy
Email Address: photolums@lums.edu.pk
Address: LUMS, DHA, Lahore Cantt 54792, Lahore, Pakistan