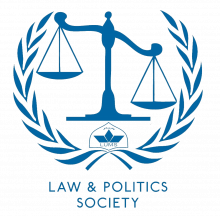 Presidents Message
The Law and Politics Society is a student-run body which aims to raise awareness regarding the current legal and political issues in the community. The society welcomes everyone who has an interest in the legal and political framework and believes that they can bring a positive change in the community through our platform. For us, it is about giving freedom and space to students, academics, activists, and policymakers to debate, discuss and argue. Moreover, this academic year, with the introduction of the Social Responsibility Programme, we plan to expand our approach beyond the LUMS community and serve the society at large.
Mateen Tariq,
President | LPS
2020-21
Our Vision
The Law and Politics Society aims to be a safe space where we can empower the youth to be legally and politically aware of all that is happening around them and the role they can personally play to serve their society. We aspire to be nationally and internationally recognized as a progressive forum that bridges the gap between students and acclaimed legal and political platforms. We work to raise the importance of enquiry while inspiring the students to question the status quo in order to play an active part in the political arena as determined citizens of the county. We hope that the LUMS community can collectively play a more active role in ensuring a more equal society for everyone on and off campus. All the while questioning and understanding the legal and political power structures that dictate our lives. We hope to play a more active role and hold these structures accountable while empowering our peers to be able to better them.
Our Mission
The Law and Politics Society is a student-run organization aimed at encouraging active participation of students in the exchange of ideas and at creating a greater awareness of international and national legal and political issues.
We have a three-part mission where we work towards making the student body aware of their personal rights as given by the law through seminars and discourse, encourage students to play their role towards ensuring a more equal society and lastly, to encourage better legal practice.
The Society's purpose is to bring together students with interests in politics and law in order to help focus their approach and develop their professional interests. Every prestigious university needs a forum in which students can exchange ideas and debate about issues affecting the world. This society will enable students to realize the importance of inquiry and questioning of how political systems work and will encourage participation in the political process.
We want this participation on and off campus by students as to firstly, work towards making the student body aware of their responsibilities. We aim to do this by informing them of how they can use their privilege to work for other more vulnerable groups within legal and political bounds. The collective social capital held by LUMS' students can be used to do much more through arranging campaigns and drives in different capacities. However, to build on such actions, we cultivate the awareness of student's rights.
Lastly, we encourage better legal practice by holding International Moot Court Competitions with world-class standards and some of the best judges the country has to offer that provide an academic and practical experience like no other.
Finally, the society hopes to generate an atmosphere of political consciousness which promulgates a deep sense of civic responsibility. In today's world where history is being made every day with interesting events happening with direct relevance to Pakistan, the main obstacle lies in the apathy of the citizens and their indifference and inertia to voice their opinion and call for change. This society will enable students to realize the importance of inquiry and questioning the status quo and to become productive citizens of the county by actively participating in its political arena.
Our Core Values
Commitment to excellence: LPS commits to its purpose and motto which is to enable students to realize the importance of enquiry and questioning and to become productive citizens of the county by actively participating in its political arena. Every member of the society, ranging

from Executive council to team members and volunteers, gives his/her best to the work. We do not rest on our accomplishments, instead, aim to build on them in our personal and professional journey to be the best version of ourselves. Our belief in excellence reflects our unyielding passion and commitment to work.

Equality: We want our Society to reflect what we're working towards and so we ensure equal treatment and opportunities for all members.
Accountability: As per the constitution of Law and politics Society, the Executive Council makes sure that all departments work efficiently and do it on time. A particular importance is given to accountability and the idea to take ownership of the work of the society. This helps in creating a sense of reliability and personal responsibility. Furthermore, there is a strict check on appropriate behaviours and actions.
Teamwork: Through our various events (Moot Court Competitions, Workshops, Seminars, Panel Talks, Student Discussions) as well as General Body meetings, we ensure that all members work together irrespective of the departments they belong to. This helps promote unity and creates a strong bond across the whole society. We try to support each other and make choices that put the team before an individual performance.
Ensuring a Safe Space: The Society has no tolerance for members who make this space unsafe for any member. Our holistic mandate makes this a space for every member to create new opportunities and build on ideas.
Personal Reflection: We deeply value and encourage personal reflections and growth so every member can be the best version of themselves in serving and bettering their society.
Collective Reflection: To sharpen our legal and political skills by learning from each other and holding each other accountable.
Social Responsibility: Our collective responsibility to use our social capital and resources for the right causes is of extreme importance to us.
Political Conscience: We work towards nourishing and feeding our political conscience as to nurture it to be its most aware and empathetic version.
Our Objectives
Expand our awareness programme outside the LUMS community by:

Making people aware of their fundamental legal rights
Establishing a free legal aid clinic in collaboration with our alumni to help the underprivileged

Adapt to the current circumstances by digitalising society events. This includes hosting webinars, podcasts and talk shows related to contemporary legal and political affairs.
Enhance our Social Responsibility Program: Approach more vulnerable groups and learn about the role we can play to lessen their struggle.
Nurture a more equal environment for the LUMS community, for example, by asking minority groups to lead events relating to them.
Make the LUMS Community more aware of their social and political power and how they can use it.
Ensure Students are aware of their rights protected through the legislature.
Polish Law Students' legal skills by aiding them with necessary information regarding realistic legal practice in Pakistan and through the organisation of International Moot Court Competitions.
Prepare students to participate in Moot Competitions to polish their advocacy skills.
Publish a newsletter that will include

Articles and papers which are written by students on current legal and political issues.
A concise review of the guest speakers that are invited by society so that all can benefit from the information delivered by these guests.
A post-event report with pictures covering the event.
The newsletters may also include the best research article written that semester as "The Article of the Semester" in the newsletter.
Contact Us
Email Address: lps@lums.edu.pk
Address: LUMS, DHA, Lahore Cantt 54792, Lahore, Pakistan