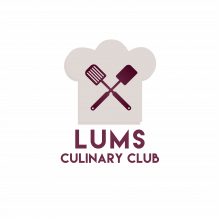 Presidents Message
The LUMs Culinary Club is first and foremost a family. We are a small group of highly dedicated and passionate individuals brought together by their common love of all things food. Whether you are a home cook, an avid foodie, extremely interested in food blogging and photography or just want to be a part of an extremely friendly, welcoming, unique society there is a place for you in LUMs Culinary. While the main attraction is of course Culinary this society will give you extensive experience in content creation, event management, sales, blogging and media. However I like to believe that the foremost practice here at LUMs Culinary is the concept of family and friendship. Our constant pursuit is to bring people together and form bonds through the love of food.
Abdul Raffai Sethi
President, LUMS Culinary Club
2020-21
Our Vision
LUMs Culinary Club was founded in order to celebrate and encourage the love of food and cooking in our community. To perceive food as not just sustenance but to celebrate it as an art form that depicts the best in people, communities and cultures.
Our Mission
LUMs Culinary Club aims to celebrate the love of food and cooking through various events, masterclasses, seminars and social media. To be a group of like minded similarly passionate members.
Our Core Values
Family
Respect
Passion
Creativity
Our Objectives
Promote and facilitate discussion regarding the culinary arts.
Hold events that celebrate food.
Establish relationships and collaborate with local food businesses.
Development of soft skills that facilitate our mission and vision.
Execute new innovative ideas that promote the culinary arts in our community.
Encourage and create a culture of respect that promotes inclusiveness and positivity above all.
Contact Us
Email Address: culinary@lums.edu.pk
Address: LUMS, DHA, Lahore Cantt 54792, Lahore, Pakistan