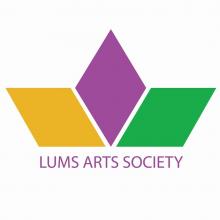 Presidents Message
"Art and craft has always been an important part of my life. It is something that gives me pleasure in a stressful daily routine of studies and the Arts Society serves the same motive. It provides me with the company of fellows sharing the same interests and gives me a chance to learn, enjoy and appreciate different forms of art. This Society is for everyone who either loves to do art or appreciates and enjoys observing it. It was surely one of the best experiences of my life to be a part of it. So, if you are looking forward to joining a society that not only gives you a chance to learn, work and grow but also provides you with the stuff that gives you satisfaction and motivation then you are surely welcome to LUMS Arts Society."
Hadsia
President (2020-21)
LUMS Arts Society
Our Vision
To become a platform for promoting arts as a hobby and talent and to become a tool for promoting peace and harmony.
Our Mission
The Arts Society provides the LUMS community members a creative space to share and express their love for art and craft in all forms. It aims to foster artistic skills and build appreciation for art on the university campus and beyond. Moreover, the Arts Society mission includes developing understanding of art among the student body. Another aim of this Society is to improve the psychological wellbeing of the student body by inspiring people through journeys of artists.
Our Core Values
Merit
Integrity
Diversity
Our Objectives
Workshops to develop primary observation and artistic skills including drawing, painting, calligraphy, graphic design, and color theory.
Online and on-campus arts and crafts competitions.
Trips to museums, art galleries and historical monuments.
Collaboration with other societies at LUMS for the promotion of art and craft.
Contact Us