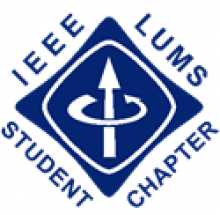 Presidents Message
IEEE International promotes global connectivity, science and engineering as they are the fundamental enterprises, for which openness, international collaboration and free flow of ideas within talented individuals are essential to advancement. Diversity is another important core value of IEEE international. IEEE LUMS being a Student Branch of this massive international network take this mission and give it an indigenous perspective by mapping these visionary objectives within LUMS domain. IEEE LUMS along with its affinity groups; IEEE PES, WIE, and IEEE CS Society, is committed to the realization of such an environment in which students, professionals and young professionals, regardless of their ethnicity, religion, gender, or nationality, have an opportunity to pursue their careers without discrimination. To support this realization IEEE LUMS provides a network with which all these individuals can take useful benefits from the facilities provided by IEEE Global. Science, engineering - and humanity - prosper where there is freedom of movement, association, and communication.
Muhammad Usama Rizwan
President
IEEE LUMS
Our Vision
IEEE Global will be essential to the global technical community and to technical professionals everywhere and be universally recognized for the contributions of technology and of technical professionals in improving global conditions. IEEE LUMS aims to take these visions of IEEE International and play its role in the community of Pakistan and especially LUMS.
Our Mission
IEEE's core purpose is to foster technological innovation and excellence for the benefit of humanity. Using and highlighting the ways technology can be implemented for solving local problems of Pakistan. IEEE LUMS aims to spread awareness by its diverse events, hands-on workshops, research meet-up, conferences, competitions and summer schools.
Our Core Values
Merit
Tolerance
Fostering Innovation
Gender Equality
Empathy
Respect
Professionalism
Women Empowerment
Our Objectives
IEEE LUMS is the trusted "voice" for engineering, computing, and technology information at LUMS. It inspires a global community to innovate for a better tomorrow through highly cited
Publications,
Conferences
Hands-on Workshops
Technology standards
Professional and educational activities.
Our Achievements
3rd PRIZE Worldwide & 1st in ASIA at IEEE DAY International Photo Competition 2016
Best Diversity Award by Co-Curricular Activities (CCA) Department LUMS on starting Harsukh STEM
Workshop Sessions as a Social Responsibility Project 2018-19
Our Events
Field Trips
International IEEE Day
IEEE International COMSOC Summer School
CodinGuru
Industrial Trips
Harsukh STEM Sessions
Teaching the Teachers workshops
Contact Us
Website: https://ieee.lums.edu.pk/
Email Address: cca@lums.edu.pk
Address: LUMS, DHA, Lahore Cantt 54792, Lahore, Pakistan