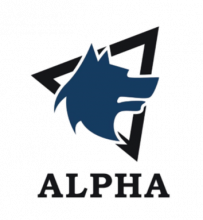 Presidents Message
Only thing one can find to be constant is the "Change". LUMS provides everyone the environment where one can strive to bring the positive changes in one's life. This opportunity to change ang groom oneself is provided through different platforms of which Societies are the ones. One must step on this platform to wholly experience the endeavors of LUMS Life.
Mirza Faysal Bashir
President, ALPHA
2020-2021
Our Vision
ALPHA society aims to expand its horizon in the term of providing the entertainment at its fullest to the LUMS community and bringing them together through engaging events and playful activities.
Our Mission
ALPHA aims to be among the top entertainment societies in LUMS along with focusing on the personal growth of our members and fostering the event management qualities in them.
Our Core Values
• Transparency
Clear and Transparent, processes and policies for every member of the Society
• Experience
We aim to make the name ALPHA related to a joy experience for every member of LUMS
• Growth
The growth of our members in terms of their skills and personality grooming are our main concern along with the objectives of society
• Dedication
ALPHA makes sure to keep the members dedicated towards their work and if it lacks in any case then neutral counselling is provided in the best of the interest of member
Our Objectives
Make ALPHA a name of pleasant experiences
Sessions for personal skill development and creativity boosting
Proper delegation of responsibilities through defined job descriptions.
Engagement of members to nurture communication skills and building healthy relations to make their time at LUMS more productive and pleasant.
Bringing harmony and creating a positive work environment through proper communication channel between departments.
Email: alpha@lums.edu.pk
Address: LUMS, DHA, Lahore Cantt 54792, Lahore, Pakistan