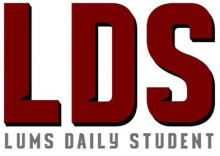 Presidents Message
LUMS Daily Student was founded in 2009 as a journalism society and has grown into one of Pakistan's premier journalism societies over the last decade. LDS is responsible for most of the publications of LUMS including the unofficial O week guidebook, a bi-monthly newspaper and for hosting the biggest journalism convention in Pakistan, Convention for Aspiring Reporters and Media Anchors (CARMA).
LDS has been the highlight of my last three years at LUMS and it will continue to be so in the fourth as well, in role of the President. This society is not only responsible for reforming me as an individual but has contributed immensely to my social life at LUMS. During my tenure as the President, I aim to reincarnate newspapers as a means of dissemination of information among the student body, to propagate journalism as a profession in the youth of the country and to create awareness about the obstacles surrounding the media industry.
Minahil Javed
President
LDS
Our Vision
To unite students interested in the field of journalism in good fellowship; to assist students seeking to live up to the noblest principles of journalism and to advance the standards of journalism within this university by: TAKING ACTION in order to ensure that freedom of information is maintained in the college campus, FOSTERING adherence to basic ethical principles while ensuring that information is available without hindrances, CREATING opportunities for students interested in the field of journalism, ENCOURAGING diversity by not discriminating in terms of gender, ethnicity, age, cast, religion or creed, and thereby establishing the value of journalism as a key democratic institution in ALL SPHERES.
Our Mission
Prompt and precise coverage of news and events to revamp the whole model of student journalism and make it meet the standards of international student papers and publications to make innovation a priority and find ways to create the capacity for constant experimentation to make the community an integral part of the news and information gathering, discussions and production.
Our Core Values
Responsibility
Honesty
Neutrality
Relevance
Empathy
Engagement
Our Objectives

To represent the full spectrum of public opinion of LUMS students open to many lines of thinking encompassing a diversity of opinions and thoughts to become a well-recognized, renowned newspaper that is also appreciated beyond the campus aim to bring a platform for self-expression to the LUMS community, promoting healthy discourse and discussion to play an instrumental role in publishing a wide range of material.
Offer opportunities to share concerns, express opinions and participate in the solution of problems with other members of the LUMS community via the platform provided by the LUMS Daily Student.
Plan and execute approved events, workshops and projects under the ambit of fostering and promoting journalism.
Provide students with opportunities to engage in the field of journalism via internships, workshops and training programs.
Our Achievements
Hosted the 10th edition of CARMA in 2018.
Had the privilege to attract over 500+ delegates on the very first edition of CARMA.
Biggest student run journalism society in Pakistan.
Have gathered biggest audience over the years for LDS's newspaper within Pakistan.
Have maintained our reputation within LUMS for inviting famous personalities from the field of journalism for ten consecutive years at CARMA.
Our Events
Panel Talks
Community Service Internships
CARMA
Contact Us
Website: https://dailystudent.lums.edu.pk
Email Address: cca@lums.edu.pk
Address: LUMS, DHA, Lahore Cantt 54792, Lahore, Pakistan